Festive Selection Box Delivered in Time for Christmas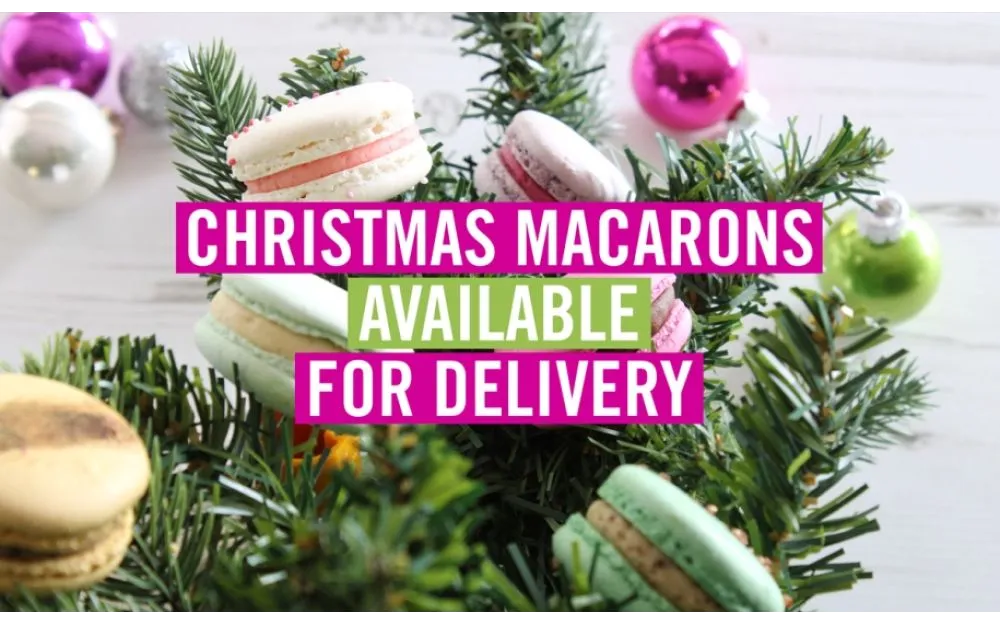 We love the flavours associated with Christmas, and we love experimenting with them to design our festive selection of macarons. We've finalised our festive selection and they are now up on the website ready to order for delivery or preorder so they arrive just in time for Christmas.
The flavours you will find in our festive macaron selection box this year are:
Sloe Gin
Mince Pie
Toasted Marzipan
Malted Chocolate and Marshmallow
Caramelised Chestnut
Champagne & Raspberry
These will be available from our shop and to order for home delivery through the website from today! (November 26th 2021).
Deliveries
You can pick the date you want your macarons delivered at the checkout of our website. At the moment the 21st, 22nd, 23rd and 24th December are all available as delivery dates. but we may still need to close some of the above dates as orders mount up.
We have increased capacity for orders this year. But please order early to avoid disappointment if you need a particular date!
Collections
All collections are from our Hellesdon bakery in Norwich (NR6 5DR). We no longer offer collections from our shop in the Royal Arcade.
Collection times are 8am - 4pm Monday to Friday but we close at noon on Christmas Eve so all collections on the 24th December will need to be before 12.
Christmas Closing
Both our shop and bakery will be closed between 25th and 28th December to give our hardworking staff the Christmas break they deserve! Our first delivery date after Christmas will be the 30th December.